"These humans are dangerous, don't you understand that? They think that they're as good as we are! "-General Urko
The two astronauts have captured and are now brought before General Urko in Ape City. The amount of detail put into Ape City only escalates from here on in.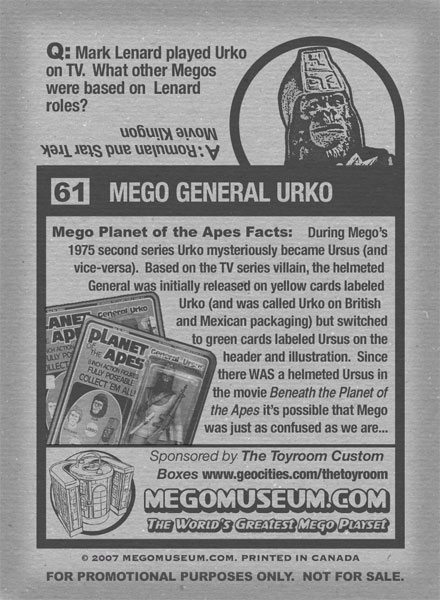 General Urko sponsored by the The Toyroom Custom Boxes, thanks Anthony!
Stay tuned to the Mego Forums for how to get your cards.
Coming Monday: Ape City, if you think these are good, wait until you see what's in store!