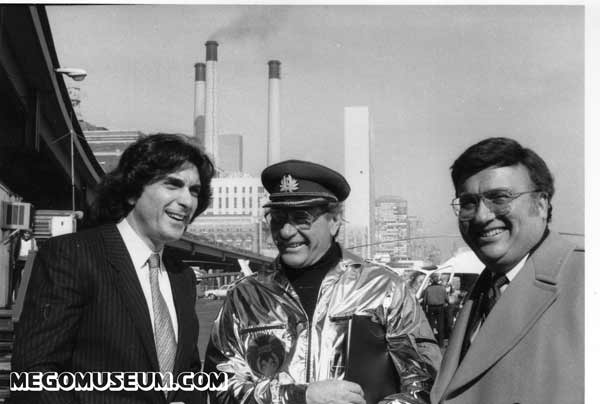 Why is Darren McGavin dressed like Captain Eagle? You'll have to read the Mego Museum exclusive interview with former VP of R&D
Mr Bill Baron
to find out.
Mr Baron shares his experiences from 40 years in the toy business highlighting his tenure at Mego, as an added bonus Mr Baron's wife Mary Anne Baron has shared her fantastic photographs of the Mego Eagle Force launch.
We also added the original Eagle Force commercials that come from Bill's personal collection, these commercials haven't likely been seen since 1981.
Some new and exciting bits of Mego History, only at the Mego Museum! Please drop by and let us know what you think at the Mego Buzz Forums!
Interesting Topics on the Forums
The Toy list that almost ruined Mego collecting is an interesting bit of history.
What are your top five favourite Sci Fi Shows?
Information about the Mego Star Trek Warehouse find