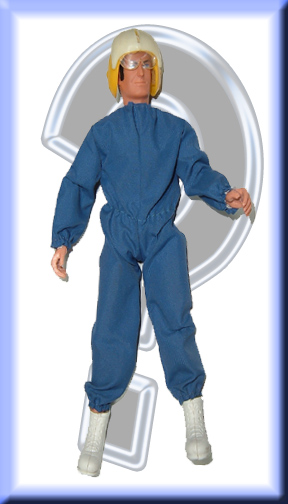 A cool addition to one of the most confusing Mego Mysteries. Thanks to Rob Chatlin, we've established a date of sale for the Mego Mystery Man (Pilot/Astronaut?). One of these days, we'll figure this out until then, we'll be discussing it in this thread on the Mego Forums.
Other Bits of Mego Goodness:
Dave picked up a cool new Planet of the Apes Piece
I love this Batman from Superfriends Custom
Lou explains why Paul Clare is his hero
Ben is having some auctions to raise money for the Legal Fees associated with publishing World's Greatest Toys his upcoming Mego book. Not only will you be buying yourself a brand spanking new toy but you'll be helping out one of the most anticipated books of the year. It's win-win! So bid now and bid hard!
Highlights of his auction: