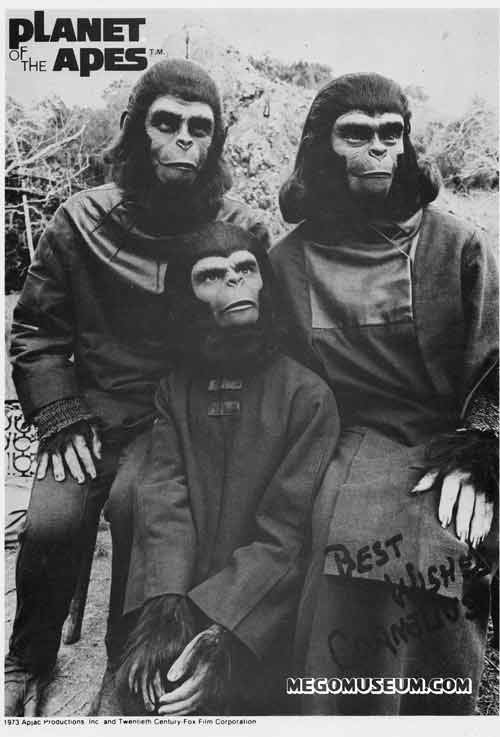 Neat piece added to the Mego Museum Planet of the Apes gallery today. It's an autographed handout from a store appearance made by Cornelius, although any fan worth his salt could tell you that it's Caesar in the photo. Those toy company execs can't tell their McDowell's apart. Mego did a great deal of promotion for Apes, here are some wonderful back in the day photos.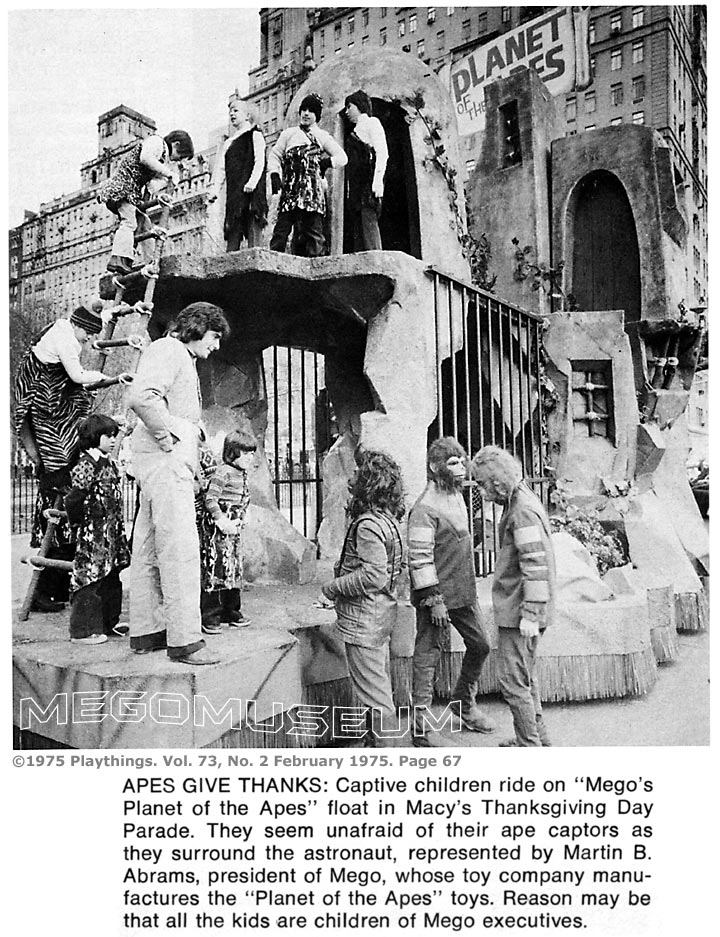 The infamous Apes Macy parade float, some new photos have come out thanks to the generosity of the Abrams family,
check out this thread for more
.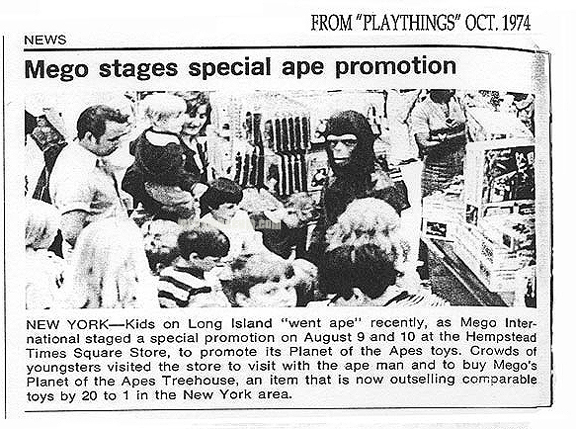 A Long Island store appearance for Planet of the Apes, dig the minty rack of action figures....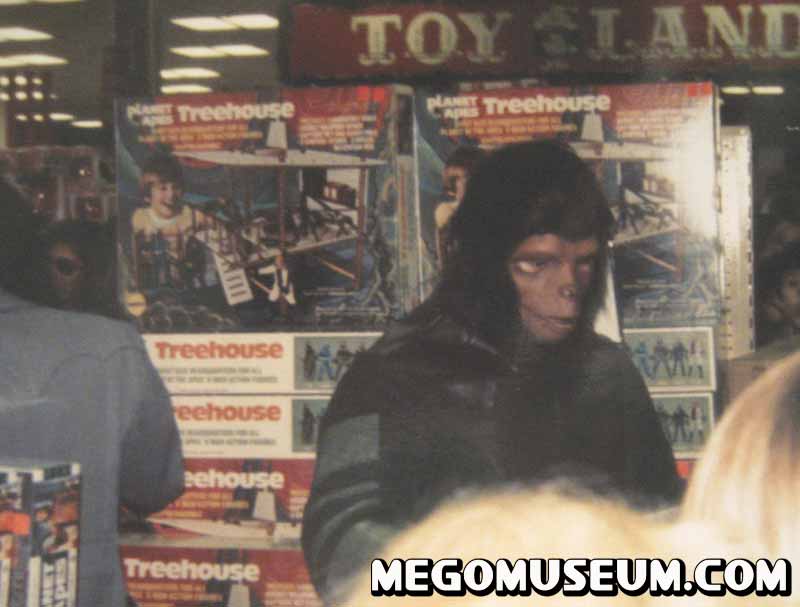 A colour shot of a similiar appearance.
Discuss Planet of the Apes at the Mego Forum
Visit the MegoMuseum Planet of the Apes Gallery