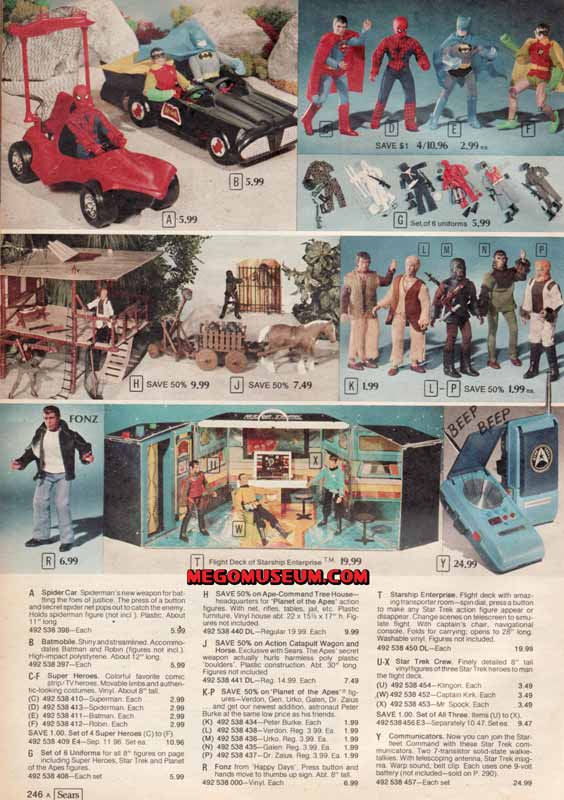 This interesting catalog spread from the 1976 Sears (Canada) Catalog prominently features the Mego World's Greatest Superheroes being sold with their "official outfits" (which are of course, closed out Action Jackson uniforms. Star Trek was still riding high while Planet of the Apes were going into deep discount, they would appear in Sears Canada catalogs until 1978, note the exclusive Horse, Wagon and Catapult set pictured.
For More Retro Christmas Catalogs check out the Mego Museum Catalog Archive
Discuss your favourite Mego figures or do some buying and selling at the Mego Forum.