Somehow I managed to make it to the Meet on time despite only getting four hours sleep. The first things I noticed were Scott's amazing Dida Displays were set up complete with figures. These sets were terrific looking in pictures but even better in person. I wanted to take every one of them home and I wasn't along in that feeling.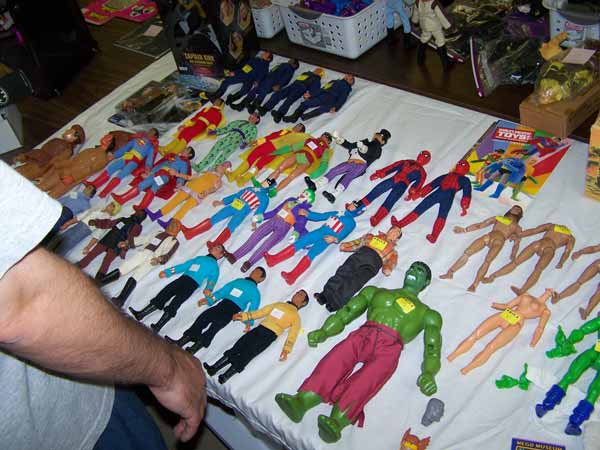 Fortunately for everyone there was a ton of distraction in terms of other things to potentially purchase. No matter what you were into, there was something there be it Apes, heroes, rare comic action hero pieces to reproductions to custom figures and parts. I'd honestly have to say this was the most Mego I've ever seen at a toy show and on top of that, there were deals to be had at every turn.
Click on the pictures to enlarge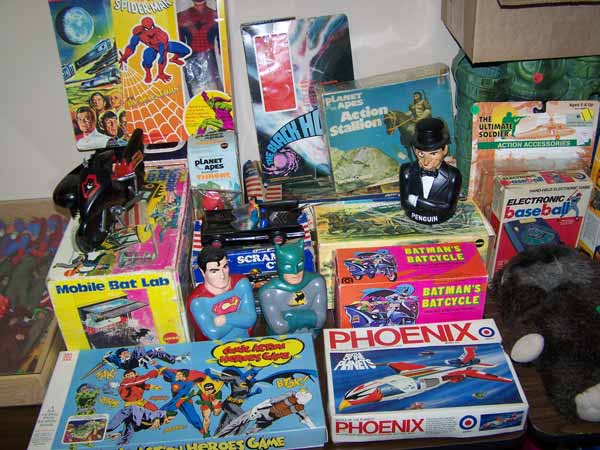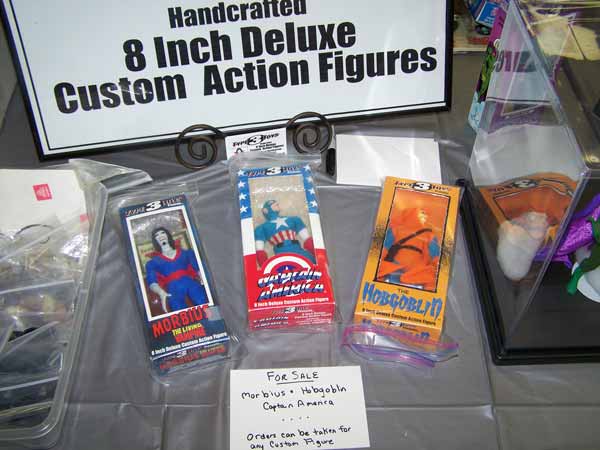 John brought his amazing customs.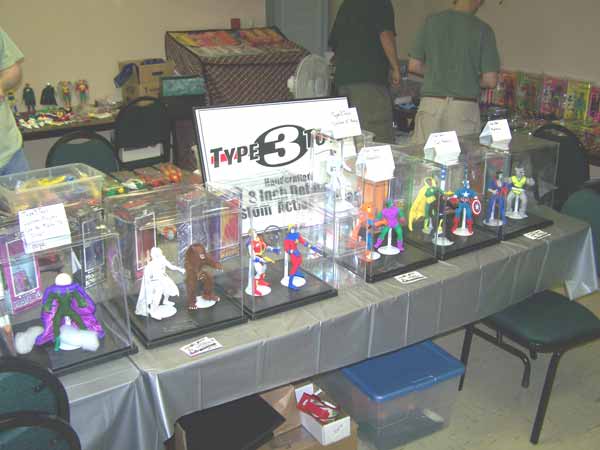 The Type 3 Toys table.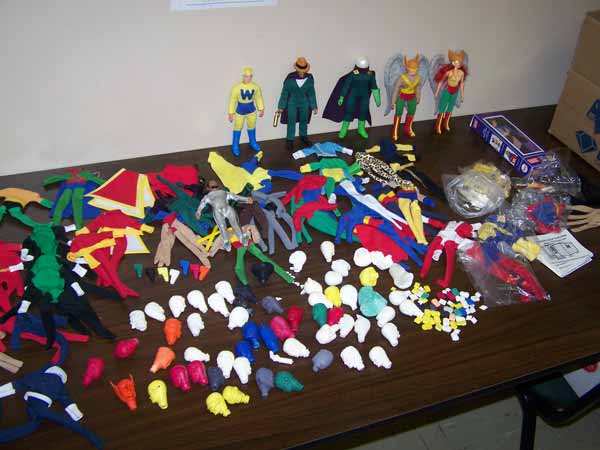 Brian Leitner brought custom parts including the suits that folks rave about.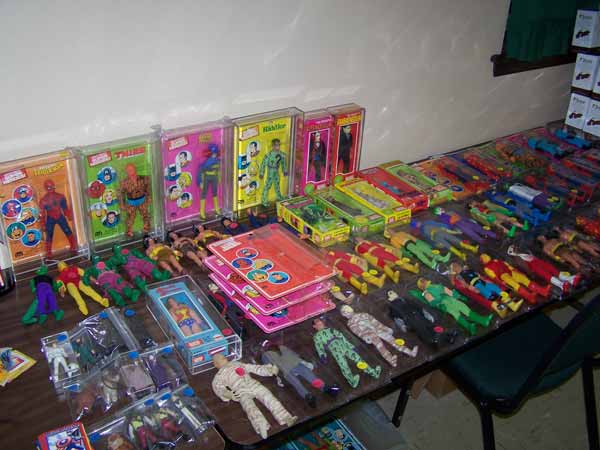 Charlie and Dan brought an impressive assortment of loose and packaged Mego, a lot of bargains were present!

Scott's Dida sets can be seen in this picture, more on those in part 3.

Roberto did not disapoint this year, bringing his usual amazing assortment.

James Gallo make the trek this year bringing with him an amazing amount of rarities.