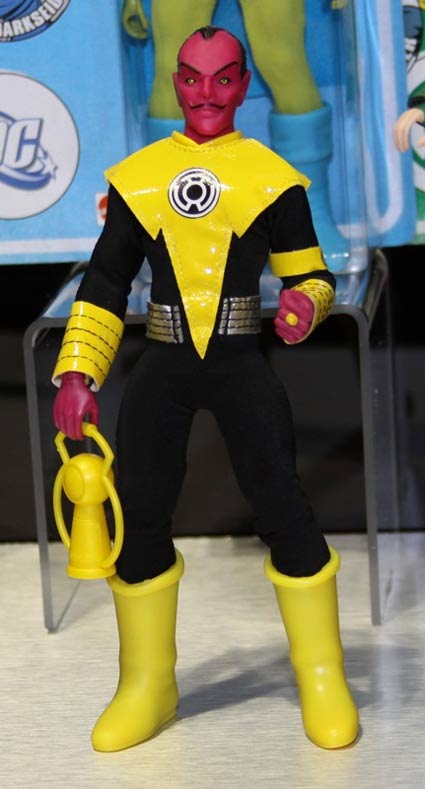 The folks at Matty Collector announced a number of things for sale on their site today but the big news to fans and followers of the Museum is it marks the start of the four Matty exclusve retro action Green Lantern themed figures starting with Yellow variant Sinestro. Read the description below:
•Retro-Action® DC Super Heroes™ Sinestro: Thaal has landed at MattyCollector.com! The first figure in our exclusive 4-figure series features a cloth uniform and a power battery.
Be there bright and shiny April 15th at 9am if you want one folks.