The Mego Museum is proud to announce it's first exclusive action figure on display at the EMCE Booth at the Toy Fair 2010 in New York City.
As the Time Traveling Guardian of the Mego Museum,
The Super Collector uses his time machine playset carrying case
to accquire rare Mego artifacts in the 1970s for citizens of the future
to enjoy at the Mego Museum...
Created by Brian Heiler and Scott C Adams
Sculpting: Sean Sansom
Costume prototyping: Steve Moore
Package design and illustration: Scott C Adams
Manufactured by EMCE Toys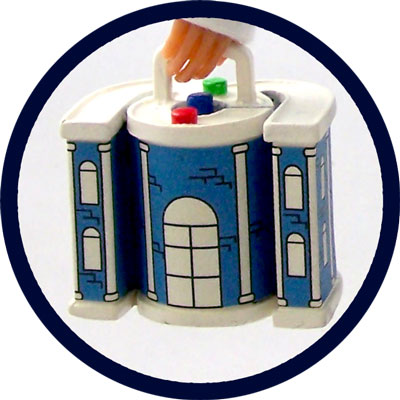 The Super Collector comes with his trademark Mego Museum playset carrying case which will be molded plastic with an applied sticker.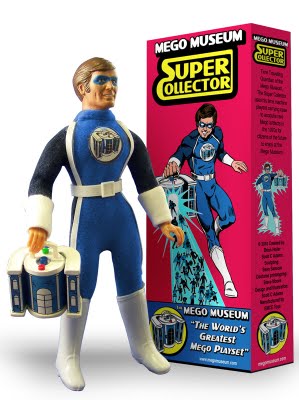 The Super Collector will be released in a printed solid box with artwork based on the classic Mego superhero packaging.
In an exciting crossover, the Mego Museum is teaming up with it's sister site PlaidStallions.com to create a Brick Mantooth figure. Both characters will come in a single box that shows Super Collector on one side and Brick Mantooth on the other. The box will contain both heads, both costumes, and ONE body.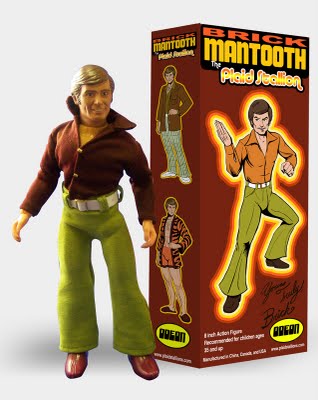 The heads are sculpted by Sean Sansom, an industry pro who has worked with EMCE toys on many of their recent Mego-like offerings.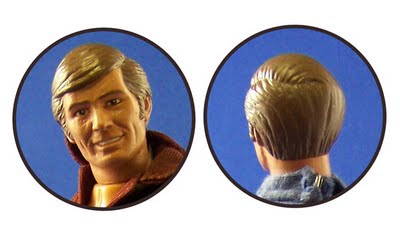 Look for Brick and the Super Collector this spring at MegoMuseum.com and PlaidStallions.com!