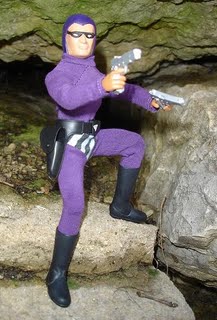 September 29th, 2009 (Shawnee KS) - Cast-a-Way Toys is bringing the ACTION back again! CAPTAIN ACTION that is... Continuing their line of Retro-style action-figures Cast-a-Way Toys is once again partnering with Captain Action Enterprises to produce new 8-inch scaled action figures based on the iconic Captain Action and Dr. Eville.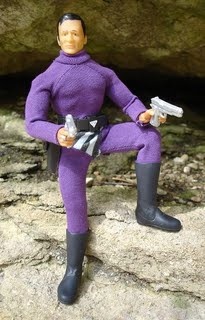 This time the good Captain returns as the PHANTOM (TM King Features). These all new figures, featuring 18 points of articulation, are 8 inch versions of the classic characters featuring the same removable masks, authentic costumes. True to Falk's vison Captain Action will sport long slide .45's, as well as the Phantom's signature rings. Not to be outdone Dr. Eville returns as the dreaded pirate Redbeard, a Phantom foe from the swashbuckling early days, and features a removable mask and autthentic pirate gear. These limited edition 1/9th scale versions are available exclusively through www.castawaytoys.com, and come
specialy packaged as complete figures.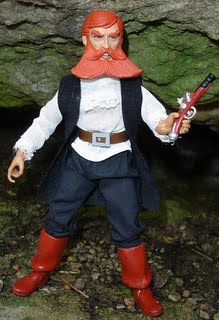 Pre-orders start now for shipping in November, with two packs shipping with a
special secret bonus! Like the first offering, these fully licensed figures will go
very quickly and this pre-order represents the only sure way to reserve them! For a sneak peak check out our youtube promo!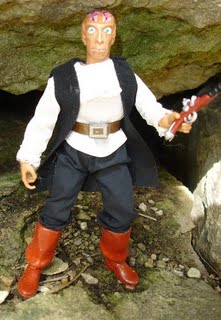 For all the latest on Captain Action, visit

www.CaptainActionNow.com


* * *
Captain Action Enterprises, LLC is dedicated to creating new Captain Action
experiences for both the collectible/nostalgia market and passionate fans of
adventure toys and fiction through licensing, recreations and creative innovations.


Visit Cast-a-Way Toys for exciting new 8 inch Retro-Style action figures and gear!