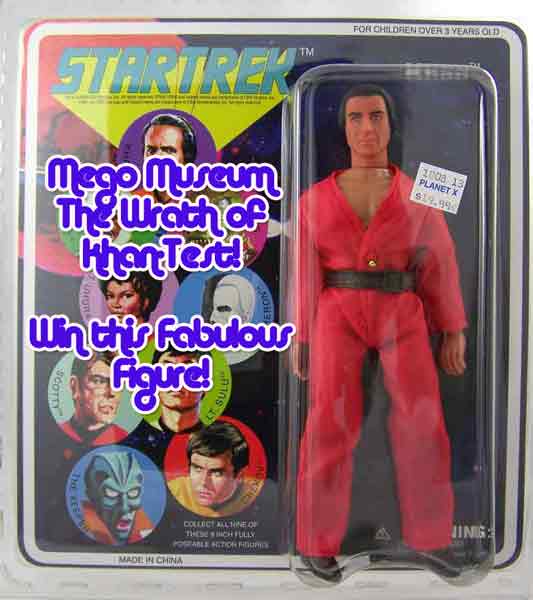 Celebrating the release of EMCE Toys newest Star Trek figure Khan, we've decided to have a contest.
First Prize:

An EMCE Khan figure! This new 8" figure features a wonderful sculpt by

James "Captain Dunsel" Brady

and new packaging artwork by Mego alum

Harold Shull

, the man who made much of the original packaging so appealing.

This Figure is available at

Planet X stores

and at

Dr.Mego's website

.



Second and Third Prize: A Megomuseum mini poster, a selection of cards and stickers.


What do you have to do? Toughen up your Kirk!




That's right, take an action photo of your mego (or EMCE) Kirk and tell us why he can kick Khan's butt. Do whatever you want, be creative, use photoshop if you can, use the 3" movie Kirk, or even just use this photo but give us a good reason why Khan won't be stealing the Enterprise Playset anytime soon.
Contest Closes at 9pm EST on Friday October 31st.