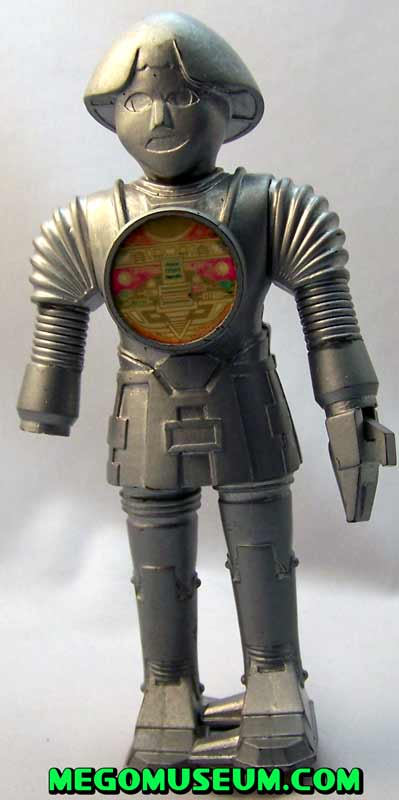 This sales sample of the walking Twiki Figure, meant to go along with the 12" Buck Rogers figure is a new addition to the Museum galleries. The figure is completely solid and does not have any moving parts, the label appears to be hand colored.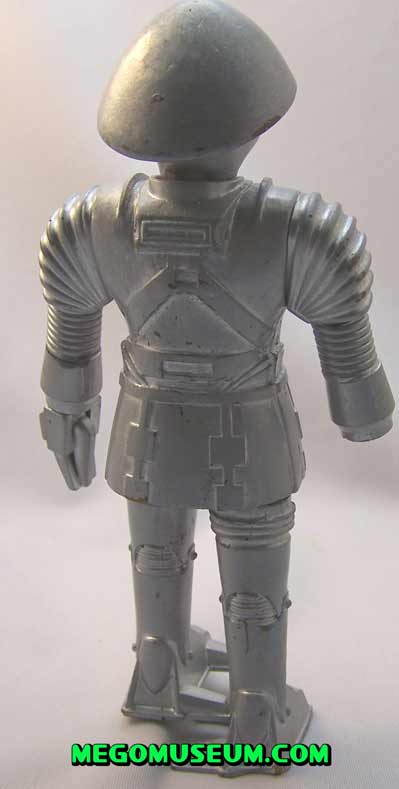 Mego Designer Tory Mucaro happily elaborated on the process used to create this figure, the figure is made of Carbolon casting material which was used at Mego. He adds "I would guess the original pattern was sculpted on the outside, and we poured RTV molds and cast duplicates to be used as sales samples"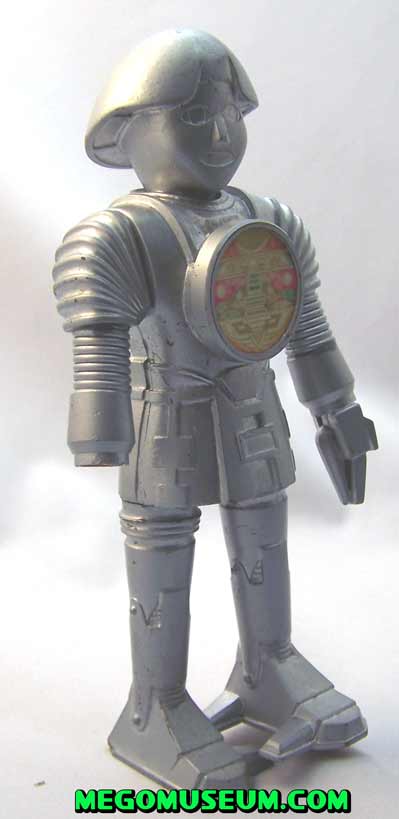 This item was purchased from a former Mego sales rep, making it a sales sample.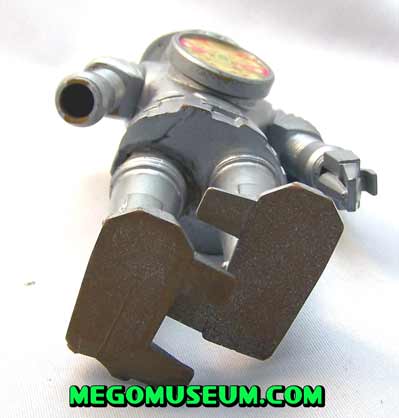 A close up of the feet shows the carbolon material.
Want to see other Mego Prototypes? Here are just a few we've compiled at the MegoMuseum:
Prototype VINCent from the Black Hole
Prototype OLD B.O.B from Black Hole
Original Hornetroid from the Micronauts
Logan 5 from Logan's Run

Bruce Jenner Action Figure Sculpt for CHiPs
Original 3 3/4" Klingon Figure from Star Trek: The Motion Picture
The Greatest American Hero 8" Figures
Moonraker Prototype Figures and Vehicles
Unproduced Eagle Force Character Designs