Better......Stronger......Faster.......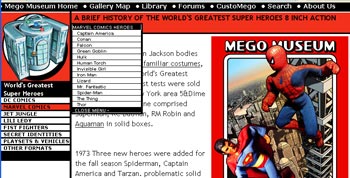 Up first is the Worlds Greatest Superheroes section which will continue to expand. There is still much to do, spaces to fill in, art to replace, pictures to take. We plan to do lots of updating in the next weeks and months.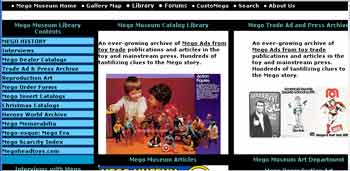 The other highlight today is the newly revised Mego Museum library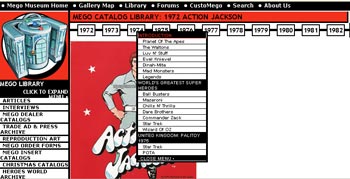 The new Mego Catalog section now has an amazing timeline, easier navigation and most importantly, BIGGER PHOTOS.
Your feedback is most important during this time, find a broken link? missing image? incorrect text? Please drop us a line or join us at the Museum forums and tell us your thoughts.